Promo - Buy 5 Stream Live

Customers who purchase any combination of five high-density MR access points get a free MV security camera

You probably wouldn't use the word "easy" to describe all the tasks involved with managing your IT infrastructure.
At Meraki, our mission is to make your job easier, whether that involves troubleshooting spotty wireless connectivity or managing multiple security cameras. We want more people to see what it's like to manage your entire IT stack from a single, cloud-based dashboard. That's why we're excited to pair eligible AP purchases with a FREE Meraki MV security camera.
Contact Us
for more Information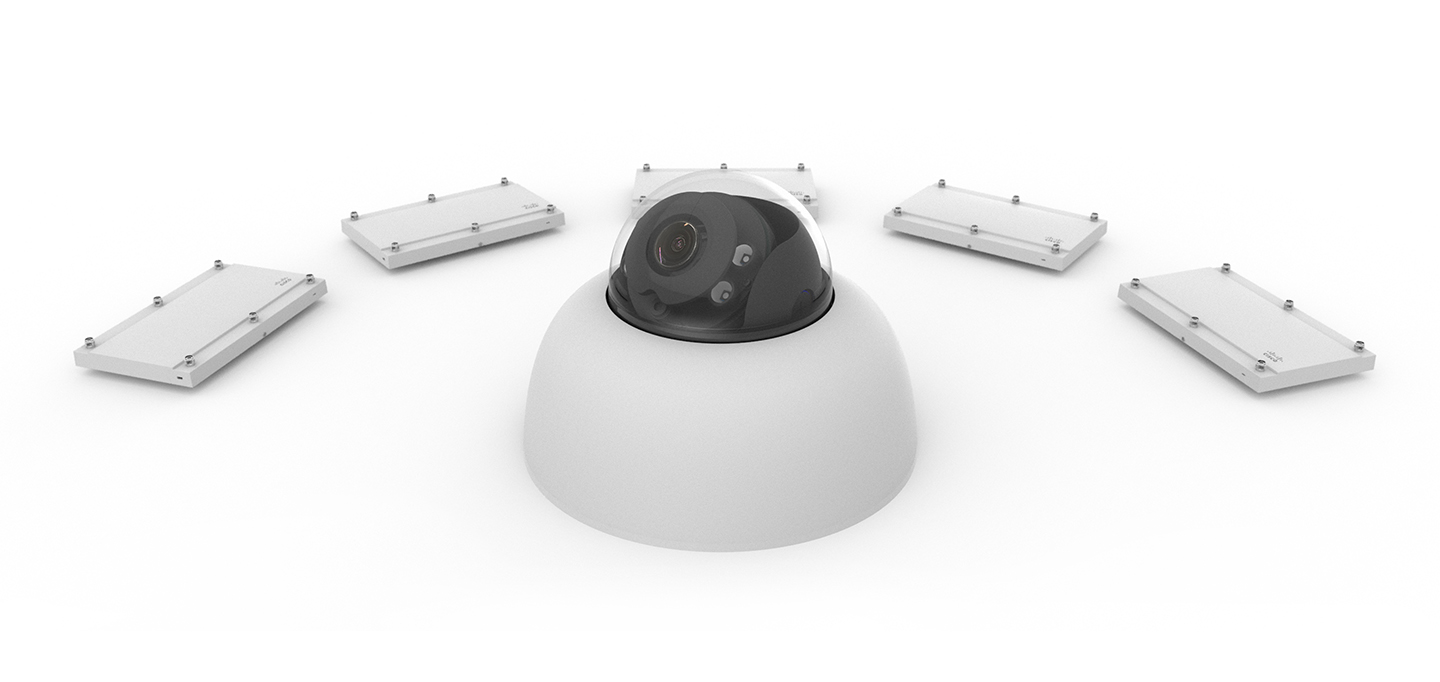 Buy 5 | Stream Live
From now until July 28, 2018, customers who purchase any combination of five high-density MR access points will get a free MV security camera, which comes with a three-year cloud management license.*
*Maximum 2 MV cameras per account. Terms and conditions apply.
Meraki MV is...
Simple — Eliminate complex and cumbersome equipment, like NVRs and VMS, from the equation
Sophisticated — Find important footage quickly and easily with advanced features like motion search and custom video walls
Secure — Gain complete control over who can see what with fully encrypted video
Contact Us
for more Information
---
FAQs
How do I get a free Meraki MV?
Purchase any combination of five (5) high-density Meraki MR access points. Once your order is processed, you will receive an email with a link to claim your MV. Fill the claim form out, and we'll send you your free Meraki MV security camera, with a three-year cloud management license for the camera included.
Which models of MR are eligible for Buy 5 | Stream Live?
To get a free MV camera, buy any combination of five of the following MR access points:
Since MV is managed through the Meraki dashboard, just like every other Meraki product, you'll be able to set up and use your new MV right alongside your new Meraki APs.
How long will it take for me to get my free Meraki MV?
About 30 days after submitting your order, you will receive an email to fill out a claim form. Once you submit the form, shipping will take about 7-14 days.
How long will the Buy 5 | Stream Live program last?
The Buy 5 | Stream Live program runs from March 14, 2018 to July 28, 2018.
Who's eligible for this promotion?
Customers in the following countries are eligible:
US (including Puerto Rico)
Canada
UK
Australia
Austria
Belgium
Bulgaria
Croatia
Cyprus
Czech Republic
Denmark
Estonia
Finland
France
Germany
Greece
Hungary
Italy
Latvia
Liechtenstein
Lithuania
Luxembourg
Norway
Netherlands
Poland
Portugal
Romania
Slovakia
Slovenia
Spain
Sweden
Switzerland
Ireland
Japan
New Zealand
Singapore
South Korea
Mexico
Please note that U.S. K-12 schools and public libraries are not eligible to receive a free MV. Instead, these customers can request a product evaluation.
Is there a maximum number of free MVs I can get through this program?
There is a limit of two (2) free MVs per organization.
Wait! I still have questions.
Please contact Us!