The Latest Cisco Meraki News

Product and Solution Information, Press Releases, Announcements
The Next Generation of Wi-Fi
June 01, 2020 By BlueAlly
---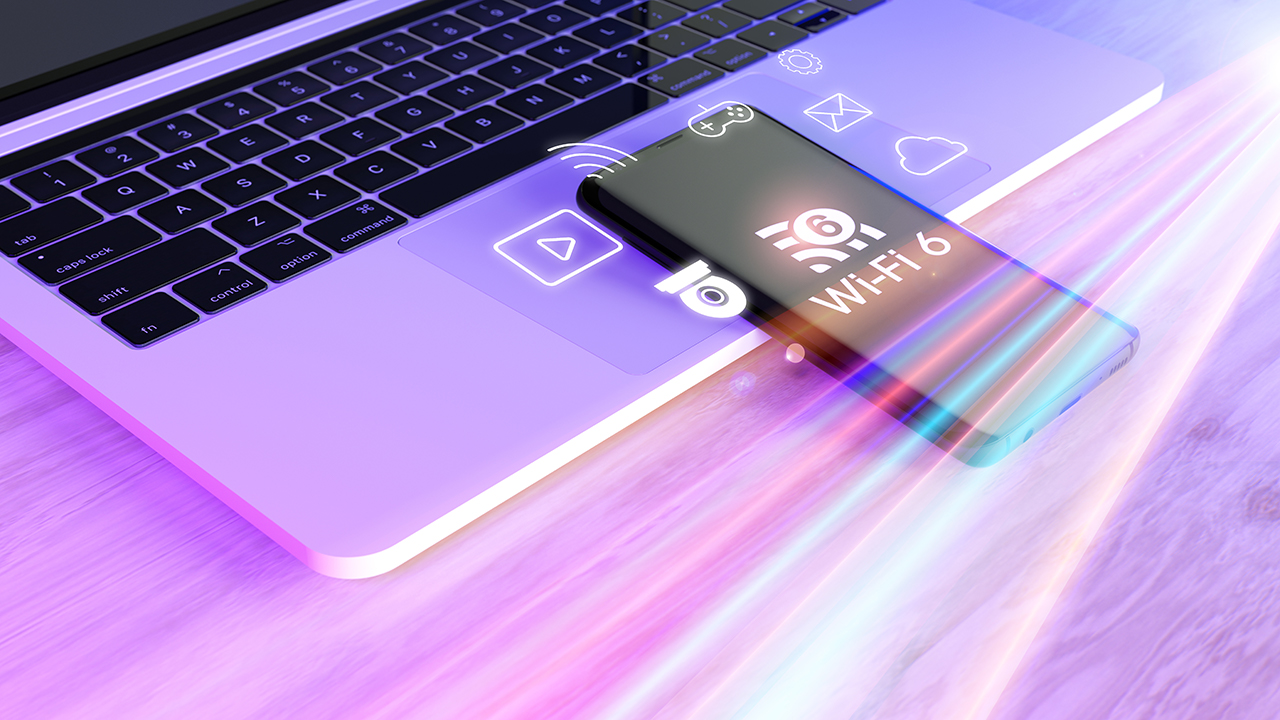 Things are going to be speedier than before, the real key about Wi-Fi 6 is how it will reshape the way routers handle the growing number of internet-connected devices. Wi-Fi 6, 802.11ax, is the newest version of the 802.11 standard for wireless network transmissions that people commonly call Wi-Fi.
With Wi-Fi synonymous with connectivity, consumers expect and seek out the best Wi-Fi wherever they are. Wi-Fi 6 has the bandwidth, capacity and capabilities to support the ever-expanding requirements of mobile connectivity:
Ideal for crowded environments with multiple simultaneous users or devices demanding instant immersive connectivity—and necessary for service providers seeking to support higher service-level agreements (SLAs) with more diverse usage profiles.
Faster network performance—up to four times faster than 802.11.ac
Greater capacity—for simultaneous support of users and IoT
Reliability—transitions Wi-Fi from a "best-effort" endeavor to a  deterministic wireless technology.
Enhanced features—power saving
How Does Wi-Fi 6 compare?
| | | | |
| --- | --- | --- | --- |
| | 802.11n (Wi-Fi 4) | 802.11ac (Wi-Fi 5) | 802.11ax (Wi-Fi 6) |
| Frequency bands | 2.4 GHz and 5 GHz | 5 GHz only | 2.4 GHz, 5 GHz, 6 GHz |
| Channel size (MHz) | 20, 40 | 20, 40, 80, 80 + 80, and 160 | 20, 40, 80, 80 + 80, and 160 |
| Frequency multiplexing | OFDM | OFDM | OFDM and OFDMA |
| MU-MIMO | N/A | DL | DL and UL |
| OFDMA | N/A | N/A | DL and UL |
Wi-Fi 6 is ready to power entirely new mobile experiences today, offering faster speeds for immersive-experience applications and more device and IoT capacity for high-density environments such as university lecture halls, malls, stadiums, and manufacturing facilities.
Reliability - Provides a consistent, dependable network connection for a seamless experience.
Capacity - Transmits more data to more clients than previous Wi-Fi standards, including IoT.
Bandwidth - Achieves speeds up to four times faster than 802.11ac to drive more applications.
Enhanced features - Improves battery efficiency in smartphones, tablets, and IOT devices. Better Wi-Fi coverage and support for 2.4GHz make Wi-Fi 6 ideal for IoT devices.
How does Wi-Fi 6 improve my network performance?
OFDMA - Multi-user version of OFDM enabling concurrent AP communication (Uplink/Downlink) with multiple clients by assigning subsets of subcarriers, called Resource Units (RUs) to the individual clients. Based on client traffic needs, the AP can allocate the whole channel to only one user or may partition it to serve multiple users simultaneously.
New Frame Formats - Modified frame formats provide High Efficiency (HE) and legacy information to support new advanced capabilities as well as information required to support legacy stations and backward compatibility.
1024 – QAM modulation - Modulation techniques are used to optimize throughput and range. The number of points in the modulation constellation determines the number of bits conveyed with each symbol. 802.11ac uses 256 QAM which transfers 8 bits/symbol. 802.11ax supports 1024 QAM, using 10 bits/symbol for a 25% increase in throughput.
OBSS (BSS coloring) - To improve spatial reuse efficiency and performance, 11ax adjusts the carrier sense operation based on the 'color' of the BSS. Depending on the BSS the traffic is generated from, the station can use different sensitivity thresholds to transmit or defer. This results in higher overall performance.
Power Saving with TWT - TWT allows the AP to schedule a series of times for a station to 'wake up' at scheduled intervals to exchange data frames. This allows the station to 'sleep' longer and reduces energy consumption. It's a key capability for IOT devices.
MU-MIMO UL/DL - Introduced in 11ac, MU-MIMO technology allows the simultaneous transmitting of multiple frames to different receivers at the same time on the same channel using multiple RF streams to provide greater efficiency. 11ax adds 8x8 and Uplink MU-MIMO services to provide significantly higher data throughput.
Why is Wi-Fi 6 important to your network?
Wi-Fi network usage continues to grow therefore capacity must grow too. Wi-Fi 6 ensures that high demand networks can cope with the onslaught of corporate, guest, BYOD, and IoT devices that flood every organization today. With increased emphasis on network efficiency over capacity, Wi-Fi 6 is protecting bandwidth through traffic optimization and prioritization, instead of simply throwing more capacity at the problem, which let's face it, the more bandwidth you put out there, the more that will be consumed so a different thinking is needed. Wi-Fi 6 takes a much more intelligent approach to the sustainability and longevity of your mobility infrastructure.
Wi-Fi 6: Capabilities
Despite the challenges in the changing wireless landscape, users expect wireless deployments to be pervasive, and to support high capacity and a high density of clients. Wi-Fi 6 is designed to meet these changing needs — performance that will exceed 802.11ac Wave 2 by over 3-4 times, support for higher density with more efficient airtime, support for a higher scale of client devices, and significant battery saving. While Wi-Fi 6 will be able to deliver theoretical data-rate growth of around 37%, its largest benefit is the ability to deliver high-efficiency performance in real-world environments. As the number of clients increase, Wi-Fi 6 will be able to sustain far more consistent data throughput than previous 802.11n and 802.11ac amendments. There are controlled environments with a very small amount of clients where previous generations of Wi-Fi may provide higher throughput. This is due to the longer frames and wider guard intervals of 802.11ax, which help provide resiliency.
In addition to consistent real-world data throughput, Wi-Fi 6 comes with the additional benefits of wider coverage ranges, better reliability, better IoT operation, and more.
Wi-Fi 6 Benefits
Consistent data throughput in dense environments
Wider coverage range
Increased reliability and reduced disconnections
Additional frequency spectrum for IoT and other devices
Power savings for wireless devices
Improved outdoor performance
Wi-Fi 6 can provide wireless networks with significantly higher throughput over 802.11ac (Wi-Fi 5) Wave 2, particularly in high density situations. This increase in performance is much more pronounced with the increase of Wi-Fi 6 clients, which will command significant bandwidth requirements. With various innovations, the new 802.11ax amendment will help enhance the reliability and efficiency of previous standards by automatically mitigating the effects of overlapping networks. The increase in Wi-Fi performance combined with 5G cellular networks will lay the foundation for an exciting future of new technologies for classrooms, medical facilities, mobile workers, travelers, and the IoT space.