Cloud Networking Architecture

Manage Your PCs and Macs from the Cloud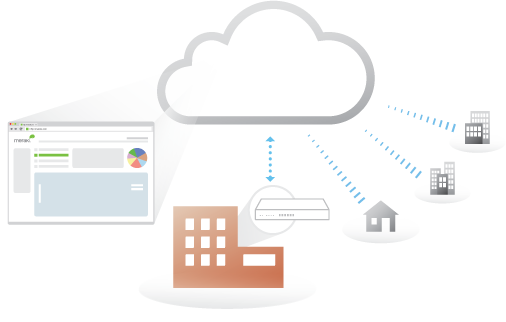 Overview:
What is Cloud Networking?
Cloud Networking provides centralized management, visibility, and control without the cost and complexity of controller appliances or overlay management software.
Cisco Meraki's products are built from the ground up for cloud management, and come out of the box with centralized management, layer 7 device and application visibility, real time web-based diagnostics, monitoring, reporting, and much, much more. Cisco Meraki deploys quickly and easily, without training or proprietary command line interfaces.
Cisco Meraki's founders invented Cloud Networking while working as graduate students at M.I.T. Cisco Meraki now has a complete line of cloud networking products that power over 18,000 customer networks, including massive global deployments with tens of thousands of devices.