Cisco Meraki MT12

Cloud-managed water leak detection sensor
The MT12 water leak detection sensor helps protect your critical infrastructure from failed HVAC systems, adverse weather conditions, and leaky pipes that can cause network downtime and equipment failure.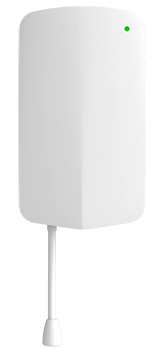 Cisco Meraki Products
Indoor Sensors
Cisco Meraki MT12 sensor
*Please Note: Each Meraki MT sensor requires a license to operate.
#MT12-HW
List Price:
$250.25
Our Price: $166.92
Enterprise License and Support
Meraki MT Enterprise License and Support, 1 Year
#LIC-MT-1Y
List Price:
$150.53
Our Price: $100.40
Meraki MT Enterprise License and Support, 3 Years
#LIC-MT-3Y
List Price:
$301.05
Our Price: $200.80
Meraki MT Enterprise License and Support, 5 Years
#LIC-MT-5Y
List Price:
$451.58
Our Price: $301.20
Meraki MT Enterprise License and Support, 7 Years
#LIC-MT-7Y
List Price:
$632.21
Our Price: $421.68
Meraki MT Enterprise License and Support, 10 Years
#LIC-MT-10Y
List Price:
$903.15
Our Price: $602.40
Click here to jump to more pricing!
Overview:
IT infrastructure helps keep businesses running smoothly. From maintaining a comfortable working environment to powering IT operations, such appliances are the backbone of any business.
Protecting this critical equipment from potentially dangerous conditions is key to minimizing business interruptions and downtime. The Cisco Meraki MT12, a water leak detection sensor, can detect the presence of as little as 3 mL of liquid on its 8' sensor cable, helping ensure safe operating conditions.
Simple sensors. Powerful Meraki platform.
The Meraki MT12, part of the MT sensor family, cuts the complexity of traditional sensor systems by eliminating the need for separate gateway and management software. MT sensors use existing Meraki MR access points or MV smart cameras in the same network as gateways, automatically connecting and speeding up deployment timeframes. Powered by the Meraki platform, the MT sensors are fully cloud-managed. Real-time visibility through the Meraki cloud dashboard and mobile app, along with flexible alerting options, keep you up-to-date wherever you are.
Once in place, MT12 will continuously monitor your environment. If your HVAC system malfunctions causing leaks, or pipes freeze and burst, MT12 is there. Create customized alerts to notify you of changing conditions so you can take action and prevent network outages, premature equipment failure, downtime, or product loss.
Product highlights
Simple to set up and deploy; scales easily
Automatically connects to MR/MV devices in the network
Cloud-managed, bringing the magic of the Meraki platform to the IoT sensor world
Meraki cloud dashboard eliminates the need for on-premises servers
Flexible alerting with email, SMS, and push notifications
Wireless connectivity using Bluetooth Low Energy (BLE)
Trust Anchor module (TAm) securely authenticates the device and encrypts all communications
Five-year battery life with two (2) user-replaceable AA batteries
Optional AC-to-USB-C power adapter
Advanced telemetry data for smarter decision-making
APIs and webhook alerts for third-party alerting and data analysis
Vast ecosystem partner community building apps on top of the Meraki platform
Maximize network uptime and equipment lifespan
Real-time visibility and alerts give you control over your environment. Ensure optimal conditions and minimize risk with remote monitoring and flexible alerting.
Gain value in less time
Quickly provision and manage thousands of sensors to monitor temperature, humidity, leaks, and intrusion. Simply insert the batteries and add to the dashboard. MT sensors automatically connect to existing MR and MV devices. Say good-bye to on-premise servers, dedicated gateways, and management software.
Drive smarter decisions through data
Understand trends about your physical environment. Improve safety, security, and operational decision-making through a data-driven approach. Build on top of the Meraki platform using APIs or the vast ecosystem partner community and further enhance operations.
Secure IoT devices seamlessly
Each Meraki MT sensor features a Trust Anchor module (TAm), which securely authenticates the device and encrypts all communication with the sensor gateways. Combined with automated firmware updates, Meraki MT sensors pack a powerful security punch in a smart package.
Features: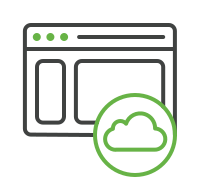 Centralized cloud management
The Meraki dashboard provides secure monitoring and management of all your Meraki products—from MRs to MVs to MT sensors—from anywhere in the world.
Flexible alerts
Set customized thresholds for devices and receive alerts via SMS, push notifications, email, or use webhooks to connect to your platform of choice.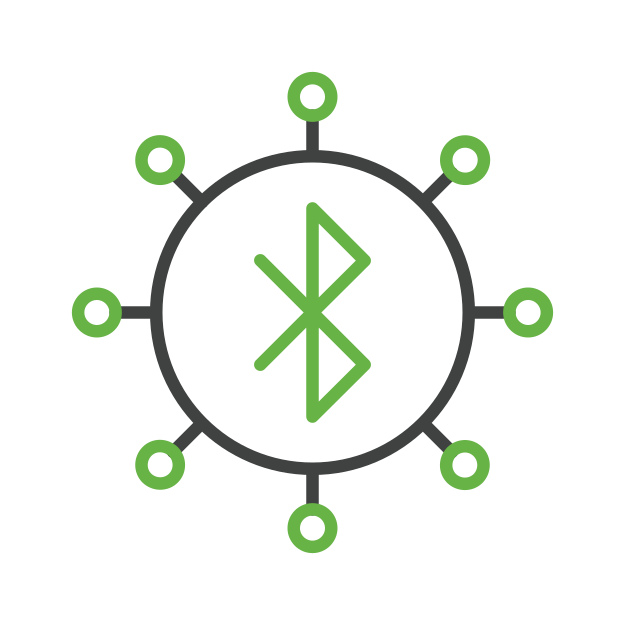 Automatic Bluetooth connectivity
Using 2.4 GHz Bluetooth Low Energy (BLE), sensors automatically connect to MV and MR devices in the same network.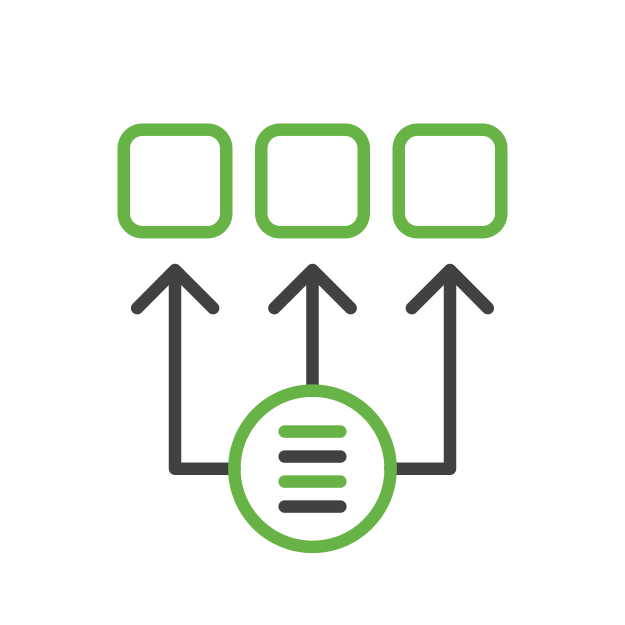 Seamless setup and installation at scale
Wire-free installation, flexible mounting options, and automatic pairing makes it easy to provision thousands of sensors in a short amount of time.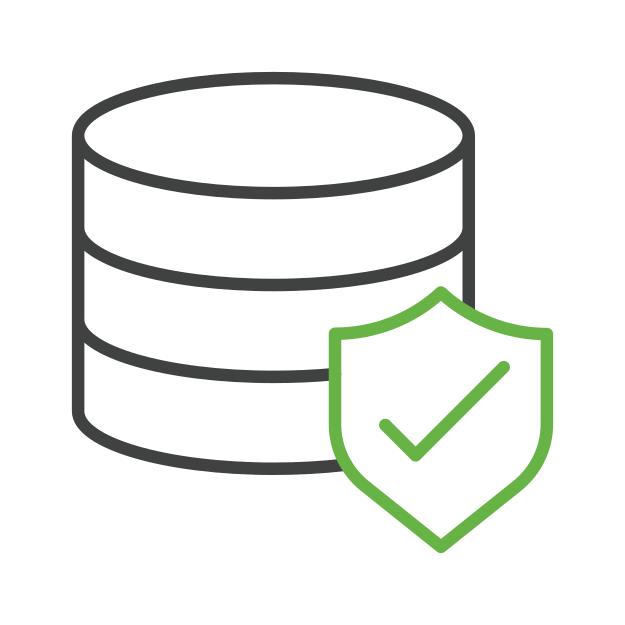 Onboard storage
Five days of onboard storage keeps data safe in the event of an outage.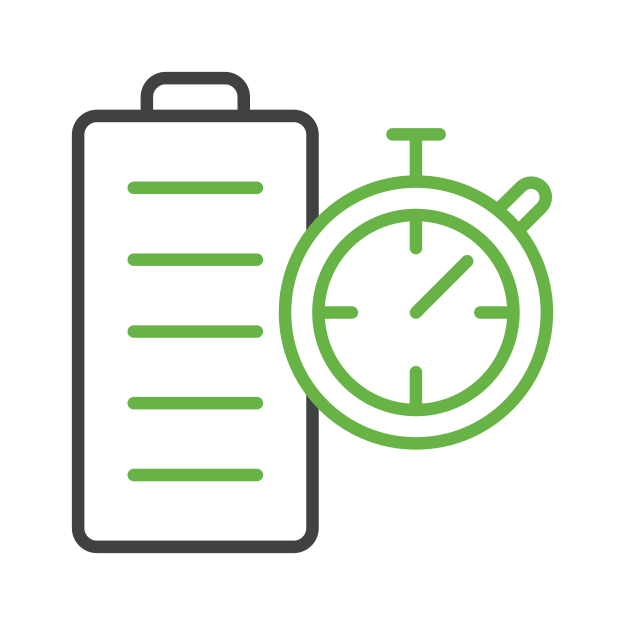 Long battery life
Field-replaceable AA batteries, with up to five years of battery life, provide one less thing to worry about.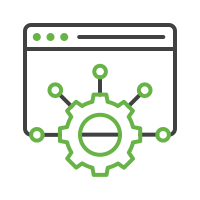 Open API
Automate analysis outside of the dashboard, link to third-party services, and aggregate MT data with information from other business systems.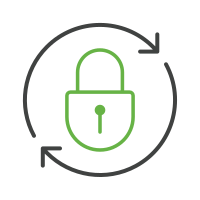 Secure and always up-to-date
Trusted Anchor module (TAm) enables a secure key to exchange data between the gateway and sensor. Automatic firmware updates keep things running smoothly.
MT12 specifications:
Water leak sensor
Capable of detecting the presence of as little as 3mL of water making contact with the cable
Wireless capabilities
Bluetooth only viaMV/MR as gateway
Compatible with second-generation MV smart cameras and Wi-Fi 6 MR access points
Operating frequency
2.400–2.4835 GHz
IEEE standard
802.15.1 (Bluetooth 4.2 Low Energy BLE)
Data logging
Data Polling Frequency
Every 20 minutes, or immediately upon state change
Onboard data storage
4,000 data points (5 days of data at the default sampling rate)
BLE messages encrypted and authenticated using Cisco Trust Anchor technology
Power characteristics
Two AA batteries or power adapter
Battery life up to five (5) years
Power ratings: 5V; 0.2A
Operating environment
Temperature: 0°C - 55°C (32F° - 131F°)
Relative humidity: 0-95%
Physical characteristics
Dimensions
117.1mm X 65.9mm x 26.0mm (length x width x height)
Battery compartment
Multicolor, multifunction status LED
General purpose button
Reset button
USB-C port
Water leak detection plug (female connector)
Ratings
IPX5 rated
Warranty
Three-year hardware warranty with advanced replacement
In the box
MT12-HW
Quick-start & installation guide
AA batteries (x2)
8ft (2.4M) Water Leak Detection Cable (MA-CBL-LEAK-1)
Mounting equipment
Backplate, Mounting magnet, 3M tape
Mounting screws (x2)
Drywall anchors (x2)
Cable clips (x8)
Pricing Notes:
Pricing and product availability subject to change without notice.
Cisco Meraki Products
Indoor Sensors
Cisco Meraki MT12 sensor
*Please Note: Each Meraki MT sensor requires a license to operate.
#MT12-HW
List Price:
$250.25
Our Price: $166.92
Enterprise License and Support
Meraki MT Enterprise License and Support, 1 Year
#LIC-MT-1Y
List Price:
$150.53
Our Price: $100.40
Meraki MT Enterprise License and Support, 3 Years
#LIC-MT-3Y
List Price:
$301.05
Our Price: $200.80
Meraki MT Enterprise License and Support, 5 Years
#LIC-MT-5Y
List Price:
$451.58
Our Price: $301.20
Meraki MT Enterprise License and Support, 7 Years
#LIC-MT-7Y
List Price:
$632.21
Our Price: $421.68
Meraki MT Enterprise License and Support, 10 Years
#LIC-MT-10Y
List Price:
$903.15
Our Price: $602.40
Cisco Meraki Accessories
Cisco Meraki 8ft (2.4M) Water Leak Detection Cable IPX5 rated
#MA-CBL-LEAK-1
Our Price: $149.75
Meraki Spot Water Leak Detection Adapter for MT12
#MA-CBL-LEAK-2
List Price:
$149.75
Our Price: $99.88
Cisco Meraki AC power adapter for MV and MT
#MA-PWR-USB-US
List Price:
$42.83
Our Price: $28.57