Meraki Safe Environments

Protect and securely connect what matters most, regardless of locations.
Ensuring your users, employees, and customers have exceptional network experiences is key to growing your business. By focusing on connectivity and security, while making decisions based on intelligence, you can deliver experiences that matter.
Empower your hybrid workforce and create smarter spaces with the help of best-in-class technologies to help you optimize everything for people, places, and things.
Deliver a consistent, connected experience for employees anywhere they work
Make any physical place a smart space with network insights
Provide safe environments for everyone with monitoring and analytics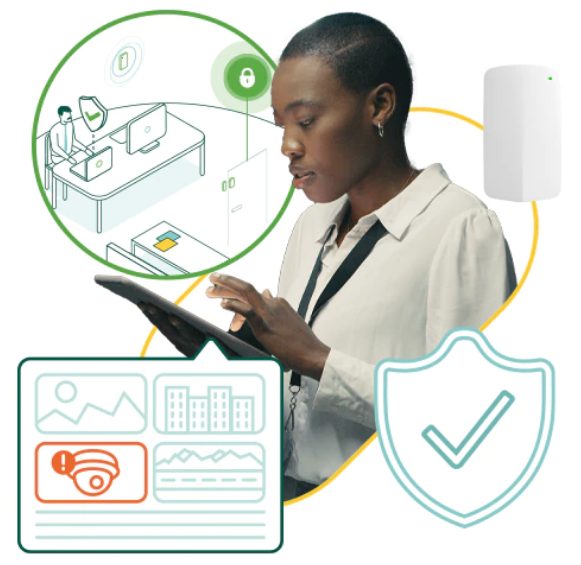 Take protection to the next level.
Make spaces safer with Meraki wireless access points, smart cameras, and environmental sensors.
OFFICE
Protect people, places, and proprietary records via combined digital and physical security.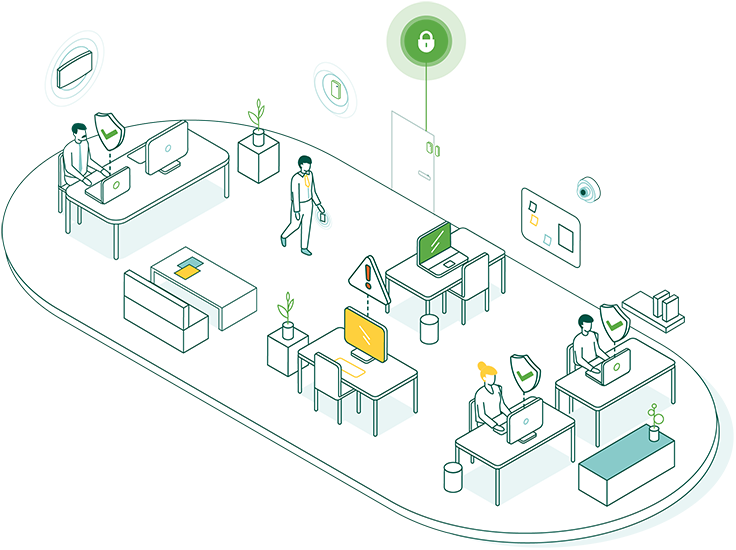 ---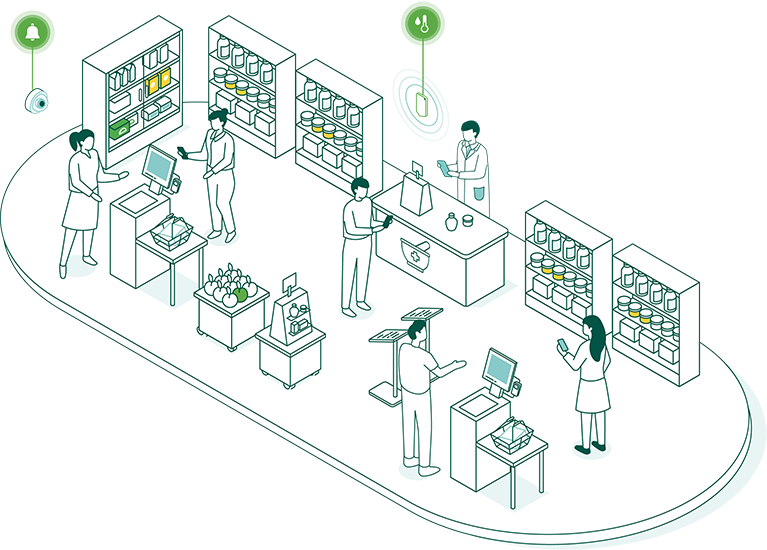 COMMERCIAL AND PUBLIC SPACES
Drive seamless experiences via contactless engagement, push notifications, and easy wayfinding.
---
RESTRICTED AREAS
Use HD video and intrusion detection in your most secure areas.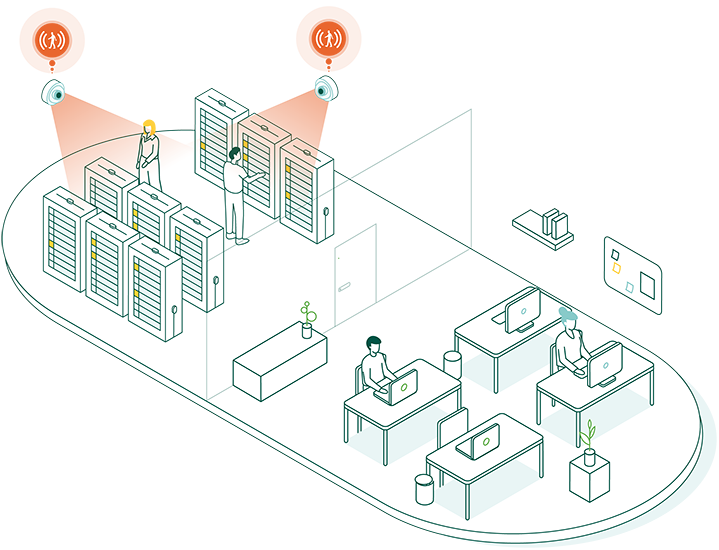 ---
The Meraki Cloud for the security win.
Want to step up your cyber and physical security game? Keep your team safe and secure—in the office, in public, or in restricted spaces—with the industry-leading Meraki cloud-first platform.