Cisco Meraki Solutions: Next-Gen Retail

Enables enhanced guest experiences while delivering the rich intelligence required to drive business decisions and increase customer loyalty
Cisco Meraki's integrated solution enables enhanced guest experiences while delivering the rich intelligence required to drive business decisions and increase customer loyalty. Meet compliance requirements with the easiest to deploy and manage system that also propels your business forward.
Enhanced guest experiences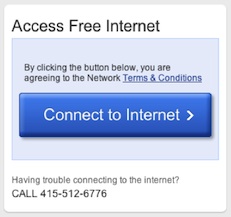 Cisco Meraki provides the easiest to deploy and use guest WiFi solution, including built-in support for customized portals, integrated security, and reliable coverage to support guests along side POS and internal networks — without extra appliances, licenses, or complex configurations.
WiFi with Facebook Login integration lets guests use check-ins to connect to your WiFi network, enabling additional demographics data through Facebook, and providing built-in endorsement and exposure to your brand.
Rich, detailed analytics for deep insight
Rich analytics deliver breakthrough visibility into guest activity and shopper profiles. See detailed reports on mobile devices, web traffic, and popular smartphone applications, such as price comparison apps.

User analysis and control
A detailed traffic report page identifies web sites shoppers access most frequently and reports browsing time spent on each. Track users' locations in large retail environments and monitor employee scanner or POS devices. Throttle bandwidth for high-bandwidth apps, and even block access to undesired sites, such as competitors' or online stores.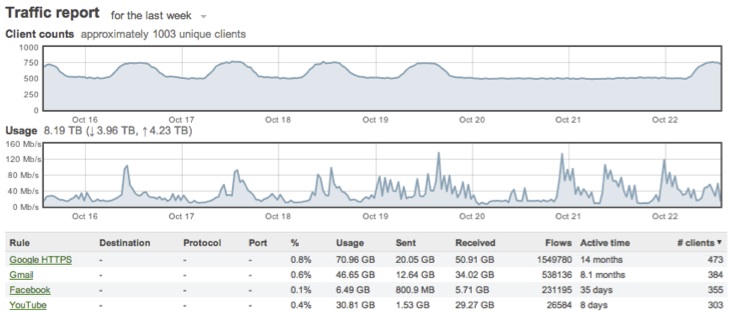 Cloud-managed WIDS / WIPS
Air Marshal, Cisco Meraki's integrated WIDS / WIPS, provides full-time rogue detection with containment, including automatic mitigation based on keywords or rogues seen on the LAN.
Air Marshal is fully integrated into Cisco Meraki APs, and requires no additional licenses or appliances. Simply turn any AP into an Air Marshal to have round-the-clock protection of your network.

Location analytics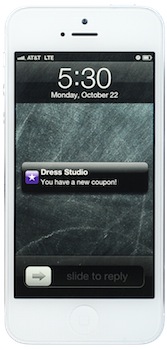 Cisco Meraki Presence, integrated into wireless APs, displays real-time location statistics to improve customer engagement and loyalty across sites. Data collected by intelligent APs is synced with the Cisco Meraki cloud, automatically reported in the dashboard, and exported to third-party applications via the Presence API.
Shopper sign-on integration with CRM and loyalty programs
The Cisco Meraki EXCAP API integrates with retail loyalty programs and CRM systems. Use shopper sign-on events to trigger loyalty rewards, send promotional messages, and even alert staff to VIP customer presense.
Build historical profiles of shoppers and patterns of network activity, and tie network activity to revenue in your CRM to identify high-value frequent visitors. Deliver location-based ads and promotions and execute interactive customer campaigns.
Use analytics data to monitor productivity of in-store employees, measure mPOS device utilization, and calculate mobile inventory scanner ROI.
Serve guests, scanners, mPOS, and more with one infrastructure
Cisco Meraki Systems Manager provides over-the-air centralized management, diagnostics, and monitoring for PC, Mac, iOS, and Android-based retail devices, including inventory scanners and point-of-sale devices. Systems Manager monitors each of your organization's devices, showing useful metrics including client hardware/software information and recent location, and even lets administrators remotely lock and erase devices.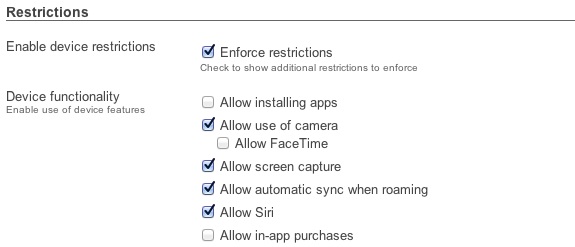 PCI Level 1 certified
The Cisco Meraki cloud-managed architecture and products are PCI Data Security Standards (DSS) Level 1 certified. A comprehensive solution ensures your environment is PCI compliant, held to the strict standards of a Level 1 PCI audit (the most rigorous audit level). Cisco Meraki's rich security feature set addresses all of the PCI requirements, helping customers to build and maintain a secure network, protect cardholder data, maintain a vulnerability management program, implement strong access control measures, and monitor network security. Our report on compliance is available for your QSA to review upon request.
Analyze activity with automatic reporting
View a report on guest devices that have connected, measure the bandwidth they've used, and even find the most popular apps. Use built-in PCI reporting to identify weaknesses in configurations and fix items out of compliance.
Summary reports are delivered to your inbox at any time or on an automatic, monthly schedule.