Cloud Security and Reliability

Security, reliability & privacy information for Cisco Meraki cloud services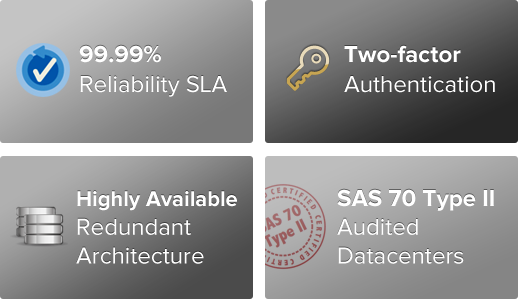 Cisco Meraki operates the industry's largest-scale Cloud Networking service. Cisco Meraki's cloud service powers over 18,000 networks worldwide. Cisco Meraki also has the most experience in the cloud, having run its production service continuously for five years. Cisco Meraki's Cloud Networking platform is trusted by thousands of IT professionals, from enterprises to hospitals, banks, and retailers.
This website is the central repository of information regarding security, privacy, and reliability as related to Cisco Meraki's cloud hosted services. Here you will find information concerning:
Our datacenters, our security processes, and certifications
How we safeguard your data
Best practices for securing your organization's network
How Cisco Meraki networks continue to operate when disconnected from the cloud
PCI compliance information, tools, and best practices
Cisco Meraki's 99.99% uptime Service Level Agreement
Datacenter Design
Cisco Meraki's service is collocated in tier-1, SAS70 type II certified datacenters. These datacenters feature state of the art physical and cyber security and highly reliable designs.
Out of Band Control Plane
Cisco Meraki's out of band control plane separates network management data from user data. Management data (e.g. configuration, statistics, monitoring, etc.) flows from Cisco Meraki devices (wireless access points and routers) to Cisco Meraki's cloud over a secure Internet connection.
Security Tools and Best Practices for Administrators
In addition to Cisco Meraki's secure out of band architecture and hardened datacenters, Cisco Meraki offers a number of tools for administrators to maximize the security of their network deployments. Use of these tools provide optimal protection, visibility, and control over your Cisco Meraki network.
PCI Compliance
Cisco Meraki provides a comprehensive solution to ensure a PCI compliant wireless environment held to the strict standards of a Level 1 PCI audit (the most rigorous audit level). Cisco Meraki's rich security feature set addresses all of the PCI Data Security Standards, helping customers to build and maintain a secure network, protect cardholder data, maintain a vulnerability management program, implement strong access control measures, and monitor network security.
Service Level Agreement
During the term of your Cisco Meraki Cloud Controller license (the "Agreement"), the Cisco Meraki Cloud Controller web interface will be operational and available to Customer at least 99.9% of the time in any calendar month (the "Cisco Meraki SLA").