Cisco Meraki MV12WE

Compact Dome Camera for Indoor Security - Cloud management, reliable edge storage, and advanced analytics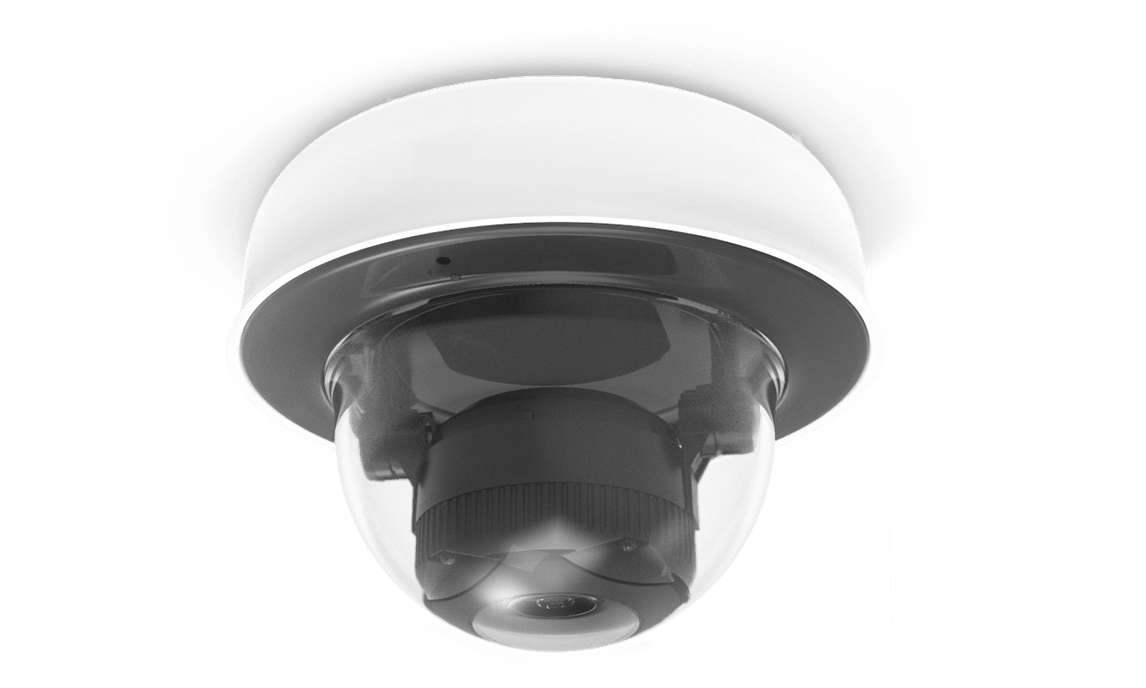 Cisco Meraki Products
Compact Dome Indoor Security Camera
Cisco Meraki MV12WE Compact Dome Camera for Indoor Security
#MV12WE-HW
List Price:
$1,154.75
Our Price: $770.22
Meraki MV Enterprise License and Renewal License
Cisco Meraki MV Enterprise License, 1 Year
#LIC-MV-1YR
List Price:
$331.16
Our Price: $220.88
Cisco Meraki MV Enterprise License, 3 Year
#LIC-MV-3YR
List Price:
$662.31
Our Price: $441.76
Cisco Meraki MV Enterprise License, 5 Year
#LIC-MV-5YR
List Price:
$993.47
Our Price: $662.64
Cisco Meraki MV Enterprise License, 7 Year
#LIC-MV-7YR
List Price:
$1,390.85
Our Price: $927.70
Cisco Meraki MV Enterprise License, 10 Year
#LIC-MV-10YR
List Price:
$1,986.93
Our Price: $1,325.28
Click here to jump to more pricing!
Overview:
The MV Smart Camera family brings powerful, advanced analytics to the typical security camera world. With a powerful processor— the same kind found on many of today's smartphones—and an innovative architecture which minimizes physical infrastructure as well as software requirements, these smart cameras from Cisco Meraki represent a shift from cameras simply ensuring physical safety and security, to providing powerful business intelligence as well.
MV: Beyond Just Securtiy
MV cameras feature an innovative architecture which places high-endurance storage locally on the camera and removes the network video recorder (NVR) from the equation. Not only does this drastically simplify both installation and scaling, but it also eliminates a major network security vulnerability in the IT infrastructure.
Features like LLDP insights, offline device alerting, and built-in remote troubleshooting tools reduce time to resolution and free up personnel to make IT improvements, providing added business value. And, because MV is managed through the browser-based Meraki dashboard and operates using a licensing model, there's no need to purchase, download, and maintain any additional software. Management through the Meraki dashboard ensures firmware updates will continually roll out over the lifespan of the product, meaning its value will only increase over time.
Featuring an industry-leading processor, these cameras are not only capable of providing high definition (1080p) video, but they also allow for on-board analytics capabilities that previously required additional software and heavy-duty hardware. Harnessing the power of computer vision and machine learning, this camera line can dynamically classify people as objects within a frame. This simple-seeming insight builds the foundation for more effective and efficient processes, like people counting. And the best part is that they will only get smarter, and more accurate, over time.
Highlights
Hardware features
256 GB high write endurance solid state storage
1080p high definition video recording with H.264 encoding
3-9 mm varifocal lens
802.11ac wireless
Microphone for audio recording
IR illumination up to 30 m or 98 ft
Easy installation
Simplified and attractive industrial design
No tools needed for lens adjustments
Standard mounting kit included
Advanced analytics
Industry-leading onboard processor
Person detection powered by machine learning technology
No servers or software required
Compatible with MV Sense licenses
Granular access controls
Control who can view live and historical footage
Limit access to video exporting
Grant access to individual cameras or by device tags
Cloud management
Network-wide visibility and control
Stream local or remote — the cloud automatically routes the video feed
Create and organize video walls
Export video clips to a shareable link  or for download
Pricing Notes:
Pricing and product availability subject to change without notice.
Cisco Meraki Products
Compact Dome Indoor Security Camera
Cisco Meraki MV12WE Compact Dome Camera for Indoor Security
#MV12WE-HW
List Price:
$1,154.75
Our Price: $770.22
Meraki MV Enterprise License and Renewal License
Cisco Meraki MV Enterprise License, 1 Year
#LIC-MV-1YR
List Price:
$331.16
Our Price: $220.88
Cisco Meraki MV Enterprise License, 3 Year
#LIC-MV-3YR
List Price:
$662.31
Our Price: $441.76
Cisco Meraki MV Enterprise License, 5 Year
#LIC-MV-5YR
List Price:
$993.47
Our Price: $662.64
Cisco Meraki MV Enterprise License, 7 Year
#LIC-MV-7YR
List Price:
$1,390.85
Our Price: $927.70
Cisco Meraki MV Enterprise License, 10 Year
#LIC-MV-10YR
List Price:
$1,986.93
Our Price: $1,325.28
Meraki MV 180 Day Cloud Archive License
Cisco Meraki MV 180 Day Cloud Archive License, 1 Year
#LIC-MV-CA180-1YR
List Price:
$1,103.85
Our Price: $736.27
Cisco Meraki MV 180 Day Cloud Archive License, 3 Year
#LIC-MV-CA180-3YR
List Price:
$3,311.55
Our Price: $2,208.80
Cisco Meraki MV 180 Day Cloud Archive License, 5 Year
#LIC-MV-CA180-5YR
List Price:
$5,519.25
Our Price: $3,681.34
Meraki MV 90 Day Cloud Archive License
Cisco Meraki MV 90 Day Cloud Archive License, 1 Year
#LIC-MV-CA90-1YR
List Price:
$551.93
Our Price: $368.14
Cisco Meraki MV 90 Day Cloud Archive License, 3 Year
#LIC-MV-CA90-3YR
List Price:
$1,655.78
Our Price: $1,104.41
Cisco Meraki MV 90 Day Cloud Archive License, 5 Year
#LIC-MV-CA90-5YR
List Price:
$2,759.63
Our Price: $1,840.67
Meraki MV 7 Day Cloud Archive License
Meraki MV 7 Day Cloud Archive License, 3 Year
#LIC-MV-CA7-3Y
List Price:
$220.77
Our Price: $147.25
Meraki MV 7 Day Cloud Archive License, 5 Year
#LIC-MV-CA7-5Y
List Price:
$331.16
Our Price: $220.88
Meraki MV Sense License
Cisco Meraki MV Sense License, 1 Year
#LIC-MV-SEN-1YR
List Price:
$165.58
Our Price: $110.44
Cisco Meraki MV Sense License, 3 Year
#LIC-MV-SEN-3YR
List Price:
$331.16
Our Price: $220.88
Cisco Meraki MV Sense License, 5 Year
#LIC-MV-SEN-5YR
List Price:
$496.73
Our Price: $331.32
Cisco Meraki MV Sense License, 7 Year
#LIC-MV-SEN-7YR
List Price:
$695.43
Our Price: $463.85
Cisco Meraki MV Sense License, 10 Year
#LIC-MV-SEN-10YR
List Price:
$993.47
Our Price: $662.64
Meraki MV Accessories
Cisco Meraki Wall Mount Arm for MV12
#MA-MNT-MV-30
List Price:
$294.54
Our Price: $196.46
Telescoping Ceiling Pendant Mount for MV12 and MV32
#MA-MNT-MV-40
List Price:
$471.97
Our Price: $314.80
Meraki MV12 Replacement Mount Plate and Parts
#MA-MNT-MV-61
List Price:
$177.43
Our Price: $118.35