Cisco Meraki MV2

Cloud-Managed Smart Cameras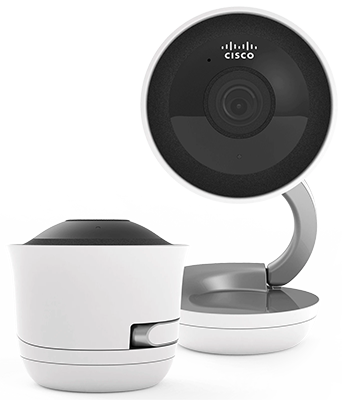 Cisco Meraki Products
Indoor Flex Camera
Cisco Meraki MV2 sensor
#MV2-HW
List Price:
$772.74
Our Price: $515.42
Meraki MV Enterprise License and Renewal License
Cisco Meraki MV Enterprise License, 1 Year
#LIC-MV-1YR
List Price:
$331.16
Our Price: $220.88
Cisco Meraki MV Enterprise License, 3 Year
#LIC-MV-3YR
List Price:
$662.31
Our Price: $441.76
Cisco Meraki MV Enterprise License, 5 Year
#LIC-MV-5YR
List Price:
$993.47
Our Price: $662.64
Cisco Meraki MV Enterprise License, 7 Year
#LIC-MV-7YR
List Price:
$1,390.85
Our Price: $927.70
Cisco Meraki MV Enterprise License, 10 Year
#LIC-MV-10YR
List Price:
$1,986.93
Our Price: $1,325.28
Click here to jump to more pricing!
Overview:
MV2 Indoor Flex Camera
The Meraki MV2, part of the MV smart camera family, brings physical security and advanced analytics together in a flexible, compact form factor. Easy to install and simple to use, MV2 provides rich analytics and smart security for a variety of indoor applications.
MV2 has an adjustable hinge, rotating base, and flexible mount options to ensure you always get the right angle from anywhere. The integrated wireless, mobile app onboarding, and USB-C power make it the easiest MV camera to deploy. With built-in analytics, MV2 provides insight into the environment, including people trends, use of space, and more.
MV2: simple, smart, and secure
MV2 brings enterprise-grade physical security almost anywhere. A unique hinge, flexible mounting options, wireless capability, USB-C power, and a mobile onboarding flow enable a seamless, DIY installation experience. Onboard processing power and cloud management, eliminate infrastructure and software requirements, and simplify configuration and viewing.
MV2 makes it easy to stay on top of what's going on. Securely view video locally or remotely, in-browser or on an app, from virtually any device. Intelligent alerts keep you up-to-date on activity even when no one is watching. Adding the optional Cloud Archive license for cloud video storage gives you access to historical video, so you can use smart search tools to quickly investigate events and export or share video clips.
MV2 uses machine-learning-based computer vision for real-time object detection, classification, and tracking of people with no heavyduty servers or hardware required. This data can increase safety and provide useful insights that lay the foundation for more effective and efficient processes like journey pathing and safer working practices. These smart cameras enable physical security and business intelligence, all in a refreshingly simple package.
Highlights
Hardware features
1080P video recording with H.264
103° field of view
802.11ac wireless
Microphone for audio recording
Live video only, unless Cloud Archive license is added
Enterprise-grade Security
Automatic end-to-end video encryption
Automatic firmware updates and bug fixes
Secure, encrypted control architecture and storage
Secure boot and signed firmware backed by hardware security chip
Cloud Management
Visibility and control from anywhere
Stream local or remote–the cloud automatically routes the video stream
Create custom video walls
Easy options for export and sharing
Granular access controls
Create unique accounts and passwords for each user
Control who can view live or historical video
Limit access to video exporting
Grant viewing access by individual cameras or device tags
Video access log provides audit of users' video-related activities
Advanced Analytics
Industry-leading processor onboard
Motion analytics
Audio analytics
Person detection powered by machine learning technology
No servers or software required
Compatible with MV Sense license
Compact and Functional Design
Attractive and subtle design blends into any space
Simple onboarding and flexible mounting options
Easy to install anywhere
Features:
Cutting edge architecture with streamlined managment
Meraki MV architecture
Meraki's expertise in distributed computing brings simplicity to security camera deployments. With cloudaugmented edge storage, MV smart cameras provide groundbreaking ease of installation, configuration, and operation. Eliminating the network video recorder (NVR) reduces equipment CAPEX and the simplified architecture minimizes lifetime OPEX costs.
Each MV smart camera comes with integrated, ultra-reliable, industrial-grade storage. This cutting-edge technology allows the system to efficiently scale to any size, with storage expanding with the addition of each camera. Plus, as video is stored locally, administrators can rest easy knowing that even if the network connection cuts out, the cameras will continue to record footage.
---
Integrated wireless for flexible deployments
As the primary storage is on the camera itself, very little bandwidth is used unless video is being watched. This unique architecture makes it possible to deploy MV smart cameras wirelessly, with minimal impact to the network. All MVs have wireless functionality built in, meaning they can be deployed without having to run new cabling for connectivity. The option for wireless deployments offers organizations an easy upgrade path for analog cameras without the need for recabling, and allows greater flexibility for remote or temporary sites.

---
Simply cloud-managed
Meraki's innovative web-based dashboard has revolutionized networks around the world, and brings the same benefits to networked video surveillance. Zero-touch configuration, remote troubleshooting, and the ability to manage distributed sites through a single pane of glass eliminate many of the headaches administrators have dealt with for decades. The Meraki dashboard and Meraki Vision portal—a dedicated user interface for viewing and interacting with video—make the need for video management software (VMS) a thing of the past.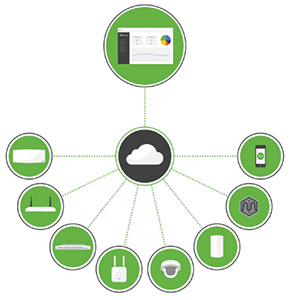 ---
Easy to access, easy to control
The Meraki dashboard and Vision portal allow for flexible management and viewing—whether locally or remotely via automatic cloud proxy. This means that users can access video on a variety of devices without installing software or plug-ins or worrying about complicated VPN setup.
To ensure that users are only accessing video appropriate for their role, the Meraki dashboard has granular controls that allow organizations to define what a user can and cannot do. For example, a store manager would not need to change camera settings or access cameras at other stores they do not manage. Camera-only roles allow administrators to prevent security staff from changing network settings, limit views to only selected cameras, or restrict the export of video. Access logs allow network administrators to audit video viewing, exports, and more.
With the Meraki cloud authentication architecture, the controls scale for any organization and support Security Assertion Markup Language (SAML) integration. For larger and more dynamic organizations, camera permissions can be configured based on camera roles instead of individually assigning them.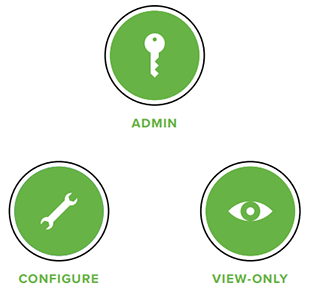 ---
Secure and always up-to-date
Centralized cloud management offers one of the most secure platforms available for camera operation. Built with Cisco Trust Anchor Modules, secure boot, firmware image signing, and runtime defenses, MV smart cameras are protected and tamper-proof. Access to the camera is encrypted with a public key infrastructure (PKI) that includes individual camera certificates. Local video is also encrypted by default and adds a final layer of security. All security measures are on by default, require no user configuration, and cannot be turned off.
Software updates are managed automatically for the delivery of new features and to enable rapid security updates. Scheduled maintenance windows ensure the MV family continues to address users' needs with the delivery of new features as part of the cloud service.
Specifications:
Camera
1/3″ 4MP (2688x1520) progressive CMOS image sensor
2.8mm focal length fixed lens
f/2.0 aperture
Field of view:

Horizontal 103°
Vertical 76°
Diagonal 134°

3.8mm focal length fixed lens (MV12N)
f/1.8 aperture
Field of view:

Horizontal 114° (MV12W and MV12WE)
Horizontal 73° (MV12N)
Vertical 61° (MV12W and MV12WE)
Vertical 44° (MV12N)
Diagonal 132° (MV12W and MV12WE)
Diagonal 86° (MV12N)

1/30s to 1/32,000s shutter speed
Minimum illumination 0.18 Lux
Built-in IR illuminators, effective up to 8m (26ft)
Video
1080p HD video recording (1920x1080) with H.264 encoding, up to 15fps
Direct live streaming with no client software (native browser playback)**
Stream video anywhere with automatic cloud proxy
High dynamic range (HDR)
Audio recording supported with built-in microphone
Data and network security
Full disk encryption (AES 256-bit)
Automatically purchased and provisioned TLS certificates (publicly-signed)
Management encryption and two-factor authentication
WPA, WPA2-PSK, WPA2-Enterprise with 802.1X EAP-TTLS
TKIP and AES encryption
In the box
Quick start & installation guide
MV camera hardware
Magnetic base plate with 1/4″ Screw
Wall mounting kit
Networking and wireless
Dual band WLAN with supporting 2.4GHz and 5GHz
DSCP traffic marking
2.4 GHz 802.11b/g/n radio
5 GHz 802.11a/n/ac radio
Supported frequence bands (country-specific restrictions apply):

2.412 - 2.484 GHz
5.150 - 5.250 GHz (UNII-1)
5.250 - 5.350 GHz (UNII-2)
5.470 - 5.600, 5.660 - 5.725 GHz (UNII-2e)
5.725 - 5.825 GHz (UNII-3)

802.11ac and 802.11n capabilities
1x1 with one spatial stream
MU-MIMO support

20 and 40 MHz channels (802.11n)
- 20, 40, and 80 MHz channels (802.11ac)

Up to 256 QAM on both 2.4 GHz and 5 GHz bands
Integrated omni-directional antennas (4.4 dBi gain at 2.4 GHz, 6.3 dBi gain at 5 GHz)
2.4 GHz Bluetooth Low Energy (BLE) radio
Power
10 W via a USB-C power adapter (MA-PWR-USB-XX)
12.95W maximum via 802.3af PoE (MA-PWR-ETH)
Environment
Temperature: 0°C - 35°C (32°F - 95°F)
Physical characteristics
Dimensions: 76mm x 68-129mm (diameter x height)
Weight 464g
Fixed lens
USB-C Jack
Multicolor, multifunction status LED
Reset button
** Browser support for H.264 decoding required.
MV Sense:
For Meraki Smart Cameras

With an integrated mobile-grade processor on each MV device*, Meraki smart cameras have revolutionized the security camera and video analytics world. Servers and complex software are no longer requirements to benefit from the wealth of analytics insights that can be gleaned through computer vision and machine learning technologies. Processing video data on the camera, and not in the cloud, also reduces the time required to produce these insights.
MV Sense is the perfect companion to the Meraki smart camera line*, allowing users to further utilize the MV machine-learningbased computer vision outputs via API to create custom business solutions. From an individual camera all the way up to a global fleet, MV Sense supplies organizations and developers with processed, high-value data and insights with no additional infrastructure requirements.
The MV Sense API allows developers to access three types of rich data insights (Figure 1):
Historical aggregate: How many people were in a given area at a specified time, and where exactly were they in the frame?
Current snapshot: How many people are in a given area right now, and where exactly are they in the frame?
Real-time feed: A stream of the number of people and their exact location in a frame, pushed out in sub-second intervals
Additionally, the ability to define zones as specific areas of interest coupled with these three types of endpoints gives users selective granularity and customizability: two shopping queues in a single camera frame can be defined and analyzed as such with MV Sense.
From streamlining an operation, to creating a richer customer experience, to making a safe school even safer, and everything in between, MV Sense allows users to utilize their security camera deployment for more than just security. Meraki smart cameras coupled with MV Sense unleash the power of cameras as sensors.
* Second generation and later (indicated by a model number that ends in -2)
10 TRIAL MV SENSE LICENSES INCLUDED IN EVERY MV ORGANIZATION
Pricing Notes:
Pricing and product availability subject to change without notice.
Cisco Meraki Products
Indoor Flex Camera
Cisco Meraki MV2 sensor
#MV2-HW
List Price:
$772.74
Our Price: $515.42
Meraki MV Enterprise License and Renewal License
Cisco Meraki MV Enterprise License, 1 Year
#LIC-MV-1YR
List Price:
$331.16
Our Price: $220.88
Cisco Meraki MV Enterprise License, 3 Year
#LIC-MV-3YR
List Price:
$662.31
Our Price: $441.76
Cisco Meraki MV Enterprise License, 5 Year
#LIC-MV-5YR
List Price:
$993.47
Our Price: $662.64
Cisco Meraki MV Enterprise License, 7 Year
#LIC-MV-7YR
List Price:
$1,390.85
Our Price: $927.70
Cisco Meraki MV Enterprise License, 10 Year
#LIC-MV-10YR
List Price:
$1,986.93
Our Price: $1,325.28
Meraki MV 180 Day Cloud Archive License
Cisco Meraki MV 180 Day Cloud Archive License, 1 Year
#LIC-MV-CA180-1YR
List Price:
$1,103.85
Our Price: $736.27
Cisco Meraki MV 180 Day Cloud Archive License, 3 Year
#LIC-MV-CA180-3YR
List Price:
$3,311.55
Our Price: $2,208.80
Cisco Meraki MV 180 Day Cloud Archive License, 5 Year
#LIC-MV-CA180-5YR
List Price:
$5,519.25
Our Price: $3,681.34
Meraki MV 90 Day Cloud Archive License
Cisco Meraki MV 90 Day Cloud Archive License, 1 Year
#LIC-MV-CA90-1YR
List Price:
$551.93
Our Price: $368.14
Cisco Meraki MV 90 Day Cloud Archive License, 3 Year
#LIC-MV-CA90-3YR
List Price:
$1,655.78
Our Price: $1,104.41
Cisco Meraki MV 90 Day Cloud Archive License, 5 Year
#LIC-MV-CA90-5YR
List Price:
$2,759.63
Our Price: $1,840.67
Meraki MV 7 Day Cloud Archive License
Meraki MV 7 Day Cloud Archive License, 3 Year
#LIC-MV-CA7-3Y
List Price:
$220.77
Our Price: $147.25
Meraki MV 7 Day Cloud Archive License, 5 Year
#LIC-MV-CA7-5Y
List Price:
$331.16
Our Price: $220.88
Meraki MV Sense License
Cisco Meraki MV Sense License, 1 Year
#LIC-MV-SEN-1YR
List Price:
$165.58
Our Price: $110.44
Cisco Meraki MV Sense License, 3 Year
#LIC-MV-SEN-3YR
List Price:
$331.16
Our Price: $220.88
Cisco Meraki MV Sense License, 5 Year
#LIC-MV-SEN-5YR
List Price:
$496.73
Our Price: $331.32
Cisco Meraki MV Sense License, 7 Year
#LIC-MV-SEN-7YR
List Price:
$695.43
Our Price: $463.85
Cisco Meraki MV Sense License, 10 Year
#LIC-MV-SEN-10YR
List Price:
$993.47
Our Price: $662.64
Meraki MV Accessories
Cisco Meraki AC power adapter for MV and MT
#MA-PWR-USB-US
List Price:
$42.83
Our Price: $28.57
Cisco Meraki Ethernet adapter for MV
#MA-PWR-ETH
List Price:
$176.25
Our Price: $117.56