Cisco Meraki MV71

Fixed Dome Camera for Demanding Environments - Cloud management, reliable edge storage, and IP66 & IK10 rated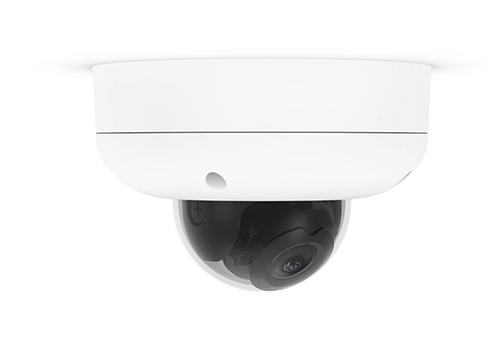 Sorry, this product is no longer available, please contact us for a replacement.
Click here to jump to more pricing!
Overview:
Cisco Meraki's MV family of security cameras are exceptionally simple to deploy and configure. Their integration into the Meraki dashboard, ease of deployment, and use of cloud-augmented edge storage, eliminate the cost and complexity required by traditional security camera solutions.
Like all Meraki products, MV cameras provide zero-touch deployment. Using just serial numbers, an administrator can add devices to the Meraki dashboard and begin configuration before the hardware even arrives on site. Cameras can be up and running within minutes of connecting to the network. In the Meraki dashboard, users can easily stream video and create a live video wall for monitoring key areas across multiple locations.
Introducing MV
With an unobtrusive industrial design suitable for any setting—and available in indoor (MV21) and outdoor (MV71) models—the MV family simplifies and streamlines the unnecessarily complex world of secu- rity cameras. By eliminating servers and video recorders, MV frees administrators to spend less time on deployment and maintenance, and more time on meeting business needs.
High-endurance solid state on-camera storage eliminates the concern of excessive upload bandwidth use and provides robust failover protection. As long as the camera has power it will continue to record, even without network connectivity. Historical video can be quickly searched and viewed using motion-based indexing, and advanced export tools allow evidence to be shared with security staff or law enforcement easily.
Because the cameras are connected to Meraki's cloud infrastructure, security updates and new software are pushed to customers auto- matically. This system provides administrators with the peace of mind that the infrastructure is not only secure, but that it will continue to meet future needs.
Simply put, the MV brings Meraki magic to the security camera world.
Highlights
Hardware features
128GB high write endurance solid state storage
720p video recording with H.264 encoding
3-10mm vari-focal lens
IR illumination up to 30m
Granular access controls
Control who can view live and historical footage
Limit access to video exporting
Grant viewing access to individual cameras or by device tags
Ratings
IP66 weather resistance
IK10 impact resistance
Cloud management
Network-wide visibility and control
Stream local or remote — the cloud automatically routes the video stream
Create and organize video walls
Export video clips to a shareable link or download
Pricing Notes:
Pricing and product availability subject to change without notice.
Cisco Meraki Products
Meraki MV Enterprise License and Renewal License
Cisco Meraki MV Enterprise License, 1 Year
#LIC-MV-1YR
List Price:
$330.15
Our Price: $220.21
Cisco Meraki MV Enterprise License, 3 Year
#LIC-MV-3YR
List Price:
$751.62
Our Price: $501.33
Cisco Meraki MV Enterprise License, 5 Year
#LIC-MV-5YR
List Price:
$1,253.37
Our Price: $836.00
Cisco Meraki MV Enterprise License, 7 Year
#LIC-MV-7YR
List Price:
$1,755.12
Our Price: $1,170.67
Cisco Meraki MV Enterprise License, 10 Year
#LIC-MV-10YR
List Price:
$2,507.75
Our Price: $1,672.67
Meraki MV 180 Day Cloud Archive License
Cisco Meraki MV 180 Day Cloud Archive License, 1 Year
#LIC-MV-CA180-1YR
List Price:
$1,103.85
Our Price: $736.27
Cisco Meraki MV 180 Day Cloud Archive License, 3 Year
#LIC-MV-CA180-3YR
List Price:
$3,311.55
Our Price: $2,208.80
Cisco Meraki MV 180 Day Cloud Archive License, 5 Year
#LIC-MV-CA180-5YR
List Price:
$5,519.25
Our Price: $3,681.34
Meraki MV 90 Day Cloud Archive License
Cisco Meraki MV 90 Day Cloud Archive License, 1 Year
#LIC-MV-CA90-1YR
List Price:
$551.93
Our Price: $368.14
Cisco Meraki MV 90 Day Cloud Archive License, 3 Year
#LIC-MV-CA90-3YR
List Price:
$1,655.78
Our Price: $1,104.41
Cisco Meraki MV 90 Day Cloud Archive License, 5 Year
#LIC-MV-CA90-5YR
List Price:
$2,759.63
Our Price: $1,840.67
Meraki MV Sense License
Cisco Meraki MV Sense License, 1 Year
#LIC-MV-SEN-1YR
List Price:
$147.51
Our Price: $98.39
Cisco Meraki MV Sense License, 3 Year
#LIC-MV-SEN-3YR
List Price:
$331.16
Our Price: $220.88
Cisco Meraki MV Sense License, 5 Year
#LIC-MV-SEN-5YR
List Price:
$552.93
Our Price: $368.80
Cisco Meraki MV Sense License, 7 Year
#LIC-MV-SEN-7YR
List Price:
$774.70
Our Price: $516.72
Cisco Meraki MV Sense License, 10 Year
#LIC-MV-SEN-10YR
List Price:
$1,106.86
Our Price: $738.28
Meraki MV Accessories
Cisco Meraki Pole Mount for MV71
#MA-MNT-MV-2
Our Price: $199.00
Cisco Meraki L-Shape Wall Mount Bracket for MV21 and MV71
#MA-MNT-MV-3
Our Price: $199.00